Passive healing is a unique feature of Argaman technology.  Our fibers, when worn or applied to affected skin, have served as a soothing treatment for eczema and sun burned skin.  Use in treating pressure and ulcer wounds have also shown promise.
We are pursuing FDA approval to use our fibers in wound dressing and in the future, will seek FDA approval for wound healing.
aka pressure sores, are one of the most common side effects of long-term care around the world
elder home residents develop at least one pressure ulcer every year
%
of hospital patients are affected
1 in every
long-term care patients is suffering from a pressure ulcer
$
average cost of treating a pressure ulcer
$
billion spent per year in the US on treatment costs for pressure ulcers
$
Added to a hospital stay for each pressure ulcer in a patient
$
average hospital treatment cost associated with stage IV pressure ulcers during one admission
are open wounds or sores usually found on the bottom of feet
~ million
annual incidence of patients with diabetic foot ulcers
%
lifetime risk of people with diabetes to develop a foot ulcer
US patients per year undergo a lower extremity amputation in the United States
$
average annual expenditure of diabetic foot care per patient
The cost of diabetic foot ulcers is GREATER than that of the
most costly forms of cancer
The diabetic foot ulcer market is expected to reach
$ billion
by 2028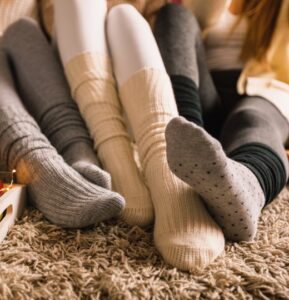 Socks with CottonX have been shown to soothe feet that are sensitive to cracks and wounds.  Anecdotal evidence has shown that our socks provide enhanced wound-healing potential.
Our fibers provide passive care and skin conditioning all while just wearing our cleaner, fresher, no-odor socks.
The socks are available in SivX and CottonX formulas.
CottonX Hosiery Technologies, LLC vs. Pressure wounds
A success story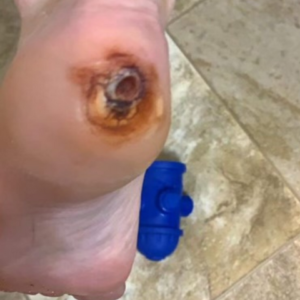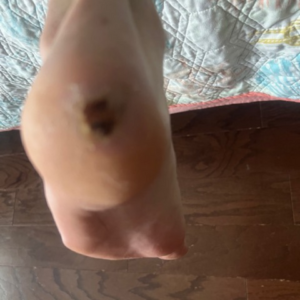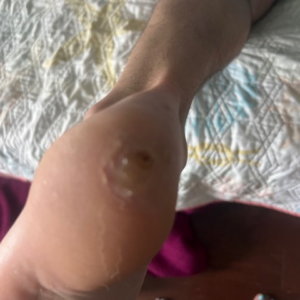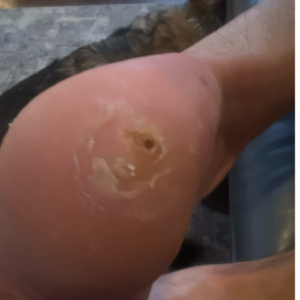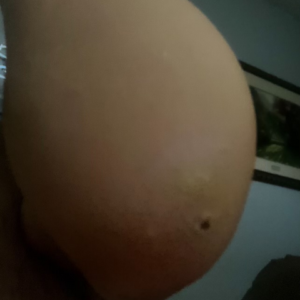 A diabetic man with a wound on his foot tried our socks for five weeks.  In that time, his wound completely closed; only a very small scab remained on his heel.
Remarkable!
Photos depict hand with atopic fungus.
Note improvement in skin after overnight treatment.