Copper is infused into the cotton fibers, creating an unbreakable, permanent bond between the cotton and the copper.  The result is natural, sustainable & hypoallergenic cotton with the absorbency and hand-feel of untreated cotton.
Microscopic view of cotton fibers
Cotton fibers contaminated with Gram+ and Gram- bacteria
(incubated for 20 hours)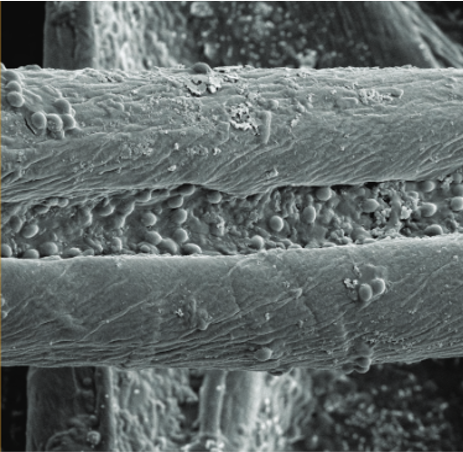 Microscopic view of untreated fibers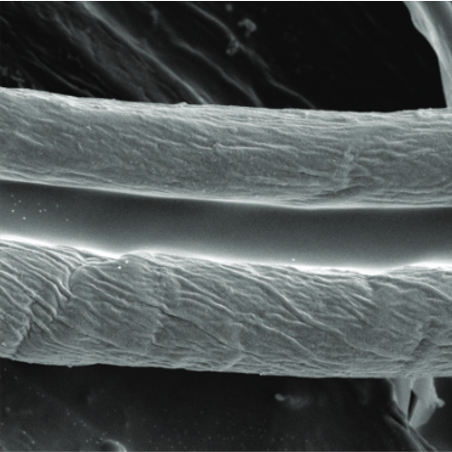 Microscopic view of treated fibers - bacteria free!
How does CottonX
compare to
untreated cotton?
Antimicrobial testing
JIS L1902 - 18 hours
Staphylcococcus aureus
Antiviral testing
JIS L1922  / IOS 18184 - 2 hours
Type A Influenza virus H3N2
Under the supervision of Dr. Ebbing Lautenbach at the University of Pennsylvania, clinical trials, done on patient room linens, concluded that the incidence of HAIs and multidrug resistant organisms (MDROs) were significantly lower with the use of copper textiles (CTs) in the fabrics.  The incidence of new MDROs in the CT group were 40% lower than the non-CT group.​